On May 12th, Jack McMillan joined CRISTA Cares for a conversation about The Power of Encouragement. 
Having spent his adult life on the leadership team at Nordstrom, Jack knows the impact that team unity and a culture of encouragement has on a business's employees and customers. When he became a Christian in 1977, the positivity he exhibited became a deep-seated joy that has made his life "a wonderful blessing of a journey" ever since. Relationships became his priority, and having a grateful heart his daily practice. Listen to the webinar to hear more from this amazing leader who is a great example of consistent personal growth and fruitfulness.
This webinar is a great resource for business and church leaders, pastors, and the community.
---
---
---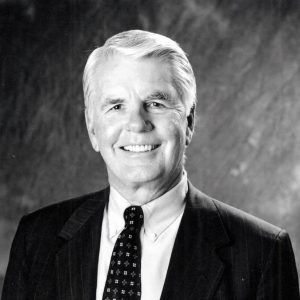 Jack McMillan
Retired Vice President and Co-Chairman of Nordstrom
Jack McMillan is revered as one of the most encouraging and successful businessmen in the nation. As one of a team of executives who helped lead Nordstrom to success, Jack has a keen ability to help teams reach their potential. As a Christian businessman, he has used his position of influence to create a climate of generosity, fellowship, and prayer among other members of the business community.